---
DJ Linus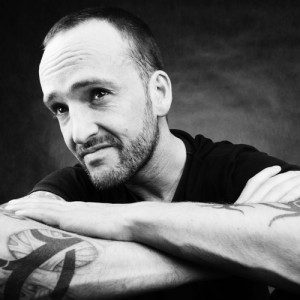 DJ Linus started his career in the late eighties. His music style ranges from Classic House over Deep House to Tech House. He released his first record in 1991 and since then became one of Germany's leading house characters. Not only as a producer but also as a DJ he gained international respect more than one time.
He produced more than 40 vinyl 12″ for labels such as Get Physical, Initals, Gigolo, Exun, Compost and uncountable remixes.
His release "Who Stole The Soul" is a timeless house classic and LInus´ biggest hit so far! The track became single of the month in Englands most important music magazine "Muzik" and was seen in nearly every important chart from Italy to England and the States. Linus is the owner of Sujet and works as an mastering engineer as well as a teacher for producing and djing. Linus is resident DJ at Pacha Munich since 2006 and takes care of the resident bookings in general.
---
Hot Lipps Inc.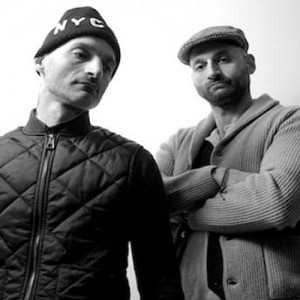 The brothers Peter and Steve Primiani aka Hot Lipps Inc., formerly of 83 West Records and Camouflage Recordings, have been busy in the studio laying down the foundation for their new label Hot Lipps Records . After a long hiatus from the music industry, Peter's urge to start creating music again became so overwhelming that he decided to immerse himself in the studio and return to the music that he loves so much — this time partnering up with his brother Steve under the moniker 'Hot Lipps Inc.' In just a short period, they have collaborated on an entire arsenal of deep and techy productions and their combined talents are sure to set the dance floors ablaze! Steve Primiani, formerly one half of the Toronto DJ duo 'The Sno-Men', has been DJ'ing and collecting music for over 20 years. He has been a staple in the Toronto clubs for years and has played along side the creme de la creme of International talent, including the likes of Frankie Knuckles, Kerri Chandler, Tony Humphries, David Morales, Derrick Carter, Dennis Ferrer, Honey Dijon and The Martinez Brothers, to name but just a few.                                           Steve has spent the last 8 years producing in his spare time, but has recently shifted his focus from the clubs to the studio full time.
---
Michael Nowak
He started at the age of 15 years, slowly groping to the electronic music. The primal turntable he bought it at age 16 and began working at home on his sets. At the beginning it was still vocal house which then quickly walked towards techno.
At private parties he gained belonging and his mixtapes were gladly accepted. At 23 he also started his own producing tracks. 2009 came his first release on Beatport. In Love with Deep & TechHouse & Techno. He played at Pacha Munich, Rave on Snow, Berlin Beats and Boats and World League Events.
Michael Nowak – a highly gifted producer and the man behind the Sujet office.

---
Tonio Barrientos
As an extraordinary Gentleman with a license to Party, the Son of a Hondurian has graced Munich's nighlife with it´s Events since 2002. He collected His ideas for events as he spent a year living on the party island of Ibiza in 2001, was inspired even more by the electronic music of DJ Cirillo. Clubs like Pacha and DC10 were his second living Room back then.
Clubs like the "The Egg" in London or the "Hive" in Zürich book the Müncher Kindl over and over again. Der Club der Visionäre , Bar 25 or the Arena in Berlin welcomed him back at any time. Festivals like the Rave on Snow or Thaibreak benefit from his multifaceted game and make him a welcome guest. In 2009 he opened the Chaca Chaca Club in Munich, together with his partner Domenic D´Agnelli, bringing in the likes of Oliver Koletzki , Solomun, Magda and André Galluzzi to make people dance. The name means joy of life and reflects the character of Mr. Barrientos perfectly. 2016 sees Tonio focusing more on the production side of music!
---
Hagi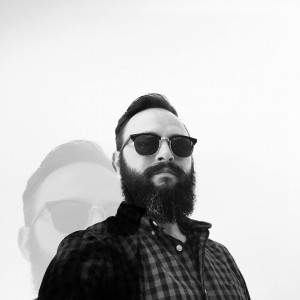 Growing up listening to afro-italy-space disco and the sounds of Detroit, Frankfurt and Berlin and further inspired by the ethnic diversity of Baldelli's DJ sets as well as the ecstatic performances of Sven Vaeth at Munichs legendary Kraftwerk Club,  HAGI decided to step behind the turntables. His idea of modern dance music is characterised by a playful, percussive groove, a deep bass and rich overtones.
Joint ventures with Starskie and Daniel Pscheid, realeased by Galvanic and Plattenbau Musik, provided a taste of HAGIs musical refinement and direction. Over the years HAGI's performed countless shows from Munich to Berlin and even Sydney / Australia, proving he's got what it takes and a great sense for producing and performing.
Further projects and developments are currently in the making!
---
Joseph Disco

Joseph Disco's early education in beat science came as a resident DJ in Cologne's legendary club Playground, where his regular opportunities to manipulate the dance floor like a puppeteer quickly drew him into the sphere of music production. Shortly after returning to his native Munich, his first release with the project "DMS" on Great Stuff Recordings in 2005 opened the floodgates for a deluge of well-received releases. As half of the duo Micky Monzza and Joseph Disco, his resume grew to include a series of productions on labels such Great Stuff, Craft Music, Platform B, Stil vor Talent, Pineapple, amongst others. His true breakthrough came with the 2007 anthem "Bounce Baby", a collaborative house-driven effort with Tobias Lützenkirchen that gained worldwide acclaim on dance floors and in countless DJ charts.
With his name established amongst electronic aficionados, Joseph has gone on to entrench himself on the scene as a steadfast proliferator of high-quality works.
---
 Enne (Live Act)
Are you looking for someone unique?Reinventing electronic live performances ENNE plays drums, e-bass and piano supported by sequenzer. If you see him perform either in studios or on stages you'll always get a flair of his higher level artist skills. And yes, you find ENNE's name on an incredible amount of tracks and remixes. Besides, he produced five albums so far. Record labels and publishing companies like Compost, Universal, Karmaloft and Sujet Musique signed this marvelous musician who started his musical movement more than 30 ago. Being an outstanding dj and producer ENNE is a multiple instrumentalist, too. From drumming in a band through his club debut as a dj in '83 to his first steps in music production there is no missing link in his career. Whether Propaganda Moscow or Amnesia Ibiza he rocked venues all over Europe. His remarkable experience leads him to this one of a kind house music live performances. The symbiosis between analog synth, ROLAND Aira, e-drums and his bass guitar is a climax of every event. For decades ENNE's musical evolution continues.  
Have you ever seen a house music live performance with live played drums, e-bass and piano?  
---
Poenitsch & Jakopic

Is it true that Poenitsch & Jakopic are really the sonic resurrection of Siegfried & Roy, equipped with minds of techno-steel, kissed by disco sparks?

They are busy working as DJs, producers and musicians – for brands like Disco Art, Harry Klein, Hochhouse and mothership Palais.
Except in the good clubs of Munich they also have been playing live or in the studio worldwide.
Poenitsch & Jakopic always embraced the brightness of house as well as the depth of techno – sometimes with vocals, sometimes instrumental.
After having released numerous vinyls, albums or single tracks they also enjoy teaming up with colleagues like DJ Enne, DJ Linus or Christian Prommer.
2016 they won Munich Nightlife Awards as best electro club DJs.
So please explore – either live in the club or while listening to the new release on Karmaloft: Poenitsch & Jakopic feat. Supamario: PINK MONKEYS.
Latest coup: Having a Traxsource electronica Number One Hit with THE LAST UNICORN ( DJ Linus Mix / Sujet )
---